Health Care Trade Show – San Diego 2013
CLIENT: Fortune 500 Health Care Company 2013
AGENCY: ExhibitPro

Starting at the beginning of this year we worked together with the team at ExhibitPro to build a series of applications and animations to support a large health care company for their exhibit at Association of Perioperative Registered Nurses Congress 2013 in San Diego.
Lori Miller (ExhibitPro owner) envisioned creating a digital photo-booth experience where visitors to the booth could scan their show badge, have their picture taken either alone or with friends, get a print out with branding, and then have their photos added to an animated collage running in real-time on large displays outside the booth. In addition we need to support the other booths with lead retrieval applications running on iPads. All of the leads from any badges were ported to central database for post- show analysis and follow up.
Digital Skye developed a custom touchscreen application to be integrated into the photo-booth, and a database driven application with embedded animations to support the collage and additional branded messaging.
In addition to being a lot of fun for the exhibit visitors, the client contributed to the Wounded Warrior Project for every visitor.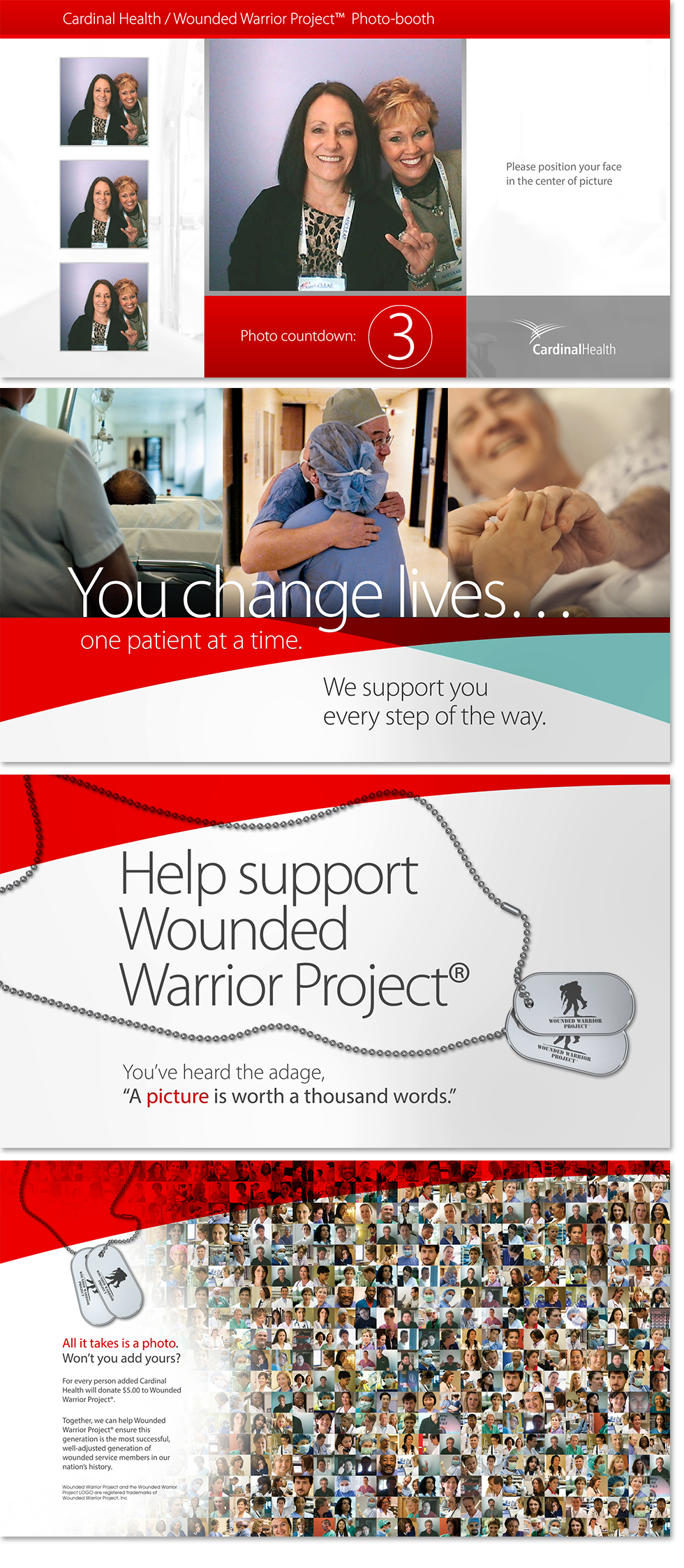 The collage animation: