Adobe's Mandatory Creative Cloud Controversy – My perspective since May 6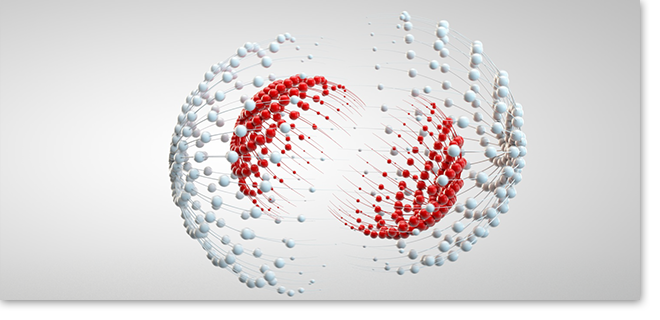 As everyone who isn't in a coma knows, Adobe announced on May 6th that from now on, they will no longer sell their software. Subscription only. Adobe is betting the farm that their current and future users will either want to, or be forced to, move to the " Creative Cloud" and then make monthly payments when they get there. Forever.
There have been countless articles and postings already, some of them so absurdly pro-Adobe CC that it left reasonable people asking what's left of online journalism, particularly sites accepting Adobe ad revenue. I won't name names but JEEZ guys, aren't you worried about your credibility?… And of course there have been MANY strongly negative responses as well. Some of the negative reaction has been so over the top that it cant be taken seriously. Not just anger but real nasty stuff. This is not a gray subject for most people. You either love it or you hate it, at least so far.
Full disclosure: I think MANDATORY CC is an awful idea. I believe this is bad for small to medium business, creates huge risk during economic downturns, eliminates Adobe's incentive to innovate and gives way too much power to Adobe to control how we work and how we create art. Worse, it opens the door to having our entire computing lives subject to monthly credit card payments and mandatory updates once other software companies get on board, a truly terrifying prospect. It is not hard to imagine having to make perpetual payments for every piece of software we use, even operating systems. As a result, Iv'e joined a lot of other people who are devoting a lot of time to trying to convince Adobe to drop the MANDATORY part of CC.
But I've also learned a lot over the last couple of weeks, here's a summary of what I "think" I know, I hope it's fair. Please feel free to post if you feel I've got it wrong. Lord knows I've done that to other people. Bottom line: I hope to avoid insulting or talking down to people, I've had my fill of people doing that to me:
ARGUMENTS FOR WHY IT'S GOOD FOR SOME CUSTOMERS (I'm sure there are more) :
• Rapid updates to individual applications, no waiting for full bundle upgrades. Assuming Adobe actually does this regularly, big plus here. No question. But what happens when enough of us are on the CC program that they no longer need to innovate? Will the new features continue to come? I bought CS5.5 for ONE reason. Warp Stabilizer, an amazing improvement. Will Adobe continue to provide those types of innovations once they get my money NO MATTER WHAT? An open question I would suggest.
• 20GB of Cloud based storage
• Multi device support
• Allows new users access to potentially ALL the Adobe tools for as little as $50.00 a month as opposed to the thousands it cost developers like me to buy to get on board. This is a really good deal. If you're moving to leverage new software, it's HUGE. My guess is that the largest initial increase in CC users is, and will continue to be, newcomers to the software, but it's speculation.
• Increased collaborative tools. I get this on paper but haven't had time to figure out what it means. I already have access to Adobe Connect. My guess is there's a lot more.
• Sync features for multi seat setups. For example my understanding is you can easily transfer preset and custom settings across multiple seats. I assume this could be great for Education and large Enterprise operations that want to standardize their workflow
• POSSIBLE financial savings for large Enterprises. Frankly I have no idea if this is true or not. I've seen so many calculations about what it will cost over time that I have no idea what's true. Certainly for new enterprises with many seats, being able to spread out the overhead in a monthly fashion has got to be an advantage over the big upfront mulit-seat licensing costs. If I were a bigger operation I can imagine seeing this as a win-win.
ARGUMENTS FOR WHY IT'S GOOD FOR ADOBE (I'm sure there are more) :
• Constant and perpetual streams of income from the user base (my understanding is that upgrade cycles can be brutal for software companies because of the boom and bust flow of income). I say they should suck it up, it's the business they've chosen, but I'm sure it's a legitimate concern for software companies.
• Takes a serious bite out of piracy with regular online verification model. I have a theory that software companies make a bigger issue out piracy than it actually represents (people who use unlicensed software often grow up and then buy the software to make a living for example). But Adobe is certainly entitled to not have its products stolen.
• BIG increase in profits. This assumes that we all go along with the scheme which is in question. And of course the argument is that if they continue to be profitable, they will continue to innovate. I don't buy that one leads to the other much, but a financially weak company cant afford to innovate.
• Reduced development costs and complexity because they're developing only one version of the software rather than 2 (traditional licensed vs. Cloud). More streamlined development, faster to market. Sounds good on paper, but I really wonder why they couldn't just deliver fast upgrades to CC users, and then deliver them every 2 years to the Desktop app users. Why not? Why couldn't they provide a perpetual license deal (for lots more money over CC) for those who do NOT want to make monthly payments? I cant speak for other artists, but I would be willing to pay more than I am now for the product in order to just have the choice.
ARGUMENTS FOR WHY IT'S BAD FOR CUSTOMERS (I'm sure there are more) :
• It costs too much over time. This has been debated endlessly over many different scenarios, it depends on how you cook the books. My heads spinning. In the end, CC would cost ME more money, period, and I've paid for all the upgrades since CS began. But personally, this isn't a reason to oppose CC (other than it never ends – see below). It's a cost of doing business. Certainly enterprise users should be able to pass the costs on. But for a lot of casual users and small photographers this is just too much money. There's way too many people saying this for it to be written off as griping or hysteria. Adobe does appear to have decided the small or casual user is not important to them anymore, otherwise they would have made the monthly payments a little more palatable. And the Education sector is beginning to scream loudly as well. I'm reading lots of education IT and professors saying this is going to be cost prohibitive. Adobe had better take these guys seriously. What happens if they move to other software to educate students? Multi-generational loyalty to platforms and applications could go by-by. You would think this would worry Adobe DEEPLY, but I see no evidence of it yet.
• Once most users are trapped in CC subscription plan, there is no barrier to uncontrolled rate increases. Adobe doesn't really have competition for a lot of it's flagship products, the only leverage you have as a developer is refusing to upgrade until there's value there. Period. If Adobe takes that away, you HAVE NO MARKET LEVERAGE. Think about it..
• Unpredictable, unreliable cloud connectivity, verification and activation. Wow is this a MESS already, at least so far. The sheer number of documented reports of connectivity problems, lack of access, no weekend support on deadline, suddenly switching to trial mode for no reason, etc. ON and ON and ON. Adobe doesn't appear to have this worked out yet. I know what this feels like from the install nightmares in past versions. There is nothing quite like melting down a deadline for a major client while spending 11 days talking to 5 different people in India trying to fix software that should never have been released this buggy. There is little reason to believe that Adobe will improve upon this simply because it's subscription software now, in fact the whole "faster to market" idea sounds like an open door to updates that don't work right because they were released too early.
• By far the biggest concern however is the "forever" part. What happens if you have a slow month or a slow year? What happens when we begin to start retiring and we're taking on less and less work? By the time a lot of us are are at that point in our career, I believe CS6 will be an obsolete boat anchor. Adobe says no, that there will be backwards comparability (lots of caveats so far), but with limited features and somewhat limited scope (as of this writing, Premiere CC is NOT backwards compatible with CS6 already. That means that Adobe has de-facto control over your artwork over time. If Adobe NEVER upgrades the CS6 model (and they have made clear they won't), then there is no long term option to continue to have control over your OWN work except monthly subscription payments. Forever. For me, this is the deal breaker. I simply cant get past how horrible this is for me, for artists and developers, for photographers, for everyone long term. It is an outrage to have supported Adobe all these years and then have them do this to their customers.
CONCLUSION:
Fundamentally, I just can't bring myself to make monthly "rental" payments (against my will) for software and then NOT have the security of knowing that at the end of a finite period of years I can still use what I've paid for. This is not Anti-Viral software. I'm not dependent on daily updates to my creative software to protect my operation. Periodically, I evaluate new features, make decisions about how those features would benefit my clients, and then purchase upgrades when I'm convinced that's it's time. In a sense, Adobe and I have been business partners for 15 years. We work together, in concert, so I can produce the best product I can for my customers.
With Mandatory Creative Cloud subscriptions, Adobe is essentially saying to me that I am no longer a valued member of that partnership. I am no longer able to participate in the business decision of when to upgrade. If I want to work with their software (and at the moment I HAVE to), then I MUST pay monthly for the privilege, and I no longer have the market power to contribute by voting with my wallet. My wallet is open from the get-go, simply as a price for admission. That's just too much power in the hands of a single company, and the balance of power between my tiny company and theirs is no longer acceptable.
Perpetual payments, without any REAL plan for what happens when the payments stop just doesn't work. And it wont until Adobe figures out how to answer a lot of these concerns. I know I'm not alone in thinking so.